Whether you're aware of it or not, any business can have a significant impact on the environment — regardless of size. This can be either positive or negative. Thanks to a global push towards decarbonisation and net-zero emissions, more businesses and consumers are adopting sustainable practices. A sustainable business not only benefits the environment but is more competitive, too, resulting in a stronger brand. 
If you're looking to make your business practices more sustainable, then consider implementing some of the methods below:
1. Use Sustainable Packaging
Containers and packaging make up around 23% of all waste in landfills, so paying close attention to packaging materials is crucial. You could begin by replacing single-use containers with packaging made from recyclable, renewable, or biodegradable materials like corn starch, mycelium and wood pulp. If possible, make sure to stick to one type of material since using two or more is often classed as unrecyclable. 
You can also look at all the items you use in your office and start replacing them with  sustainable alternatives where possible. Look out for labelled products made from post or pre-consumer waste, such as paper items like toilet paper and printing paper. Another area is cleaning products, including green cleaners that use natural ingredients instead of toxic chemicals. This protects natural habitats from toxic ingredients and reduces landfill waste.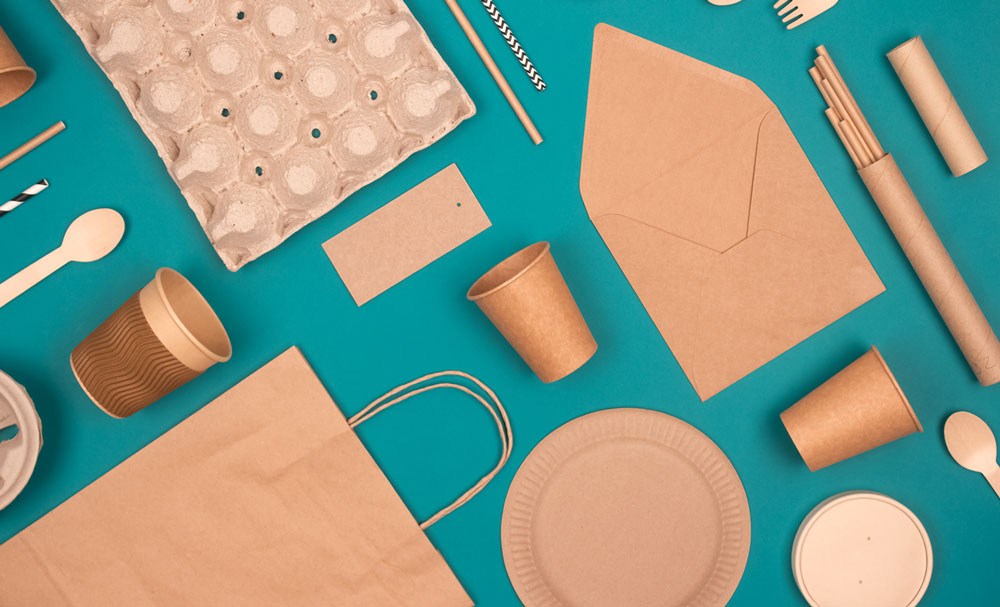 2. Embrace Energy-Efficient Upgrades
Being more conscious about energy usage can reduce CO2 emissions and the cost of electricity. An excellent place to start is to think about the lighting in your workspace. Take advantage of places with plenty of natural light and consider switching to LED lighting instead of overhead lighting. Other practices include automating lights with sensors, replacing desktops with laptops and adjusting your thermostat. 
Another energy-efficient practice that is often overlooked is to use green web hosting services. Website servers that host data consume plenty of energy that can be bad for the environment. Luckily, you can offset that energy usage by choosing companies that decarbonise their data centres like Google. They claim to provide cloud services that produce zero net carbon emissions.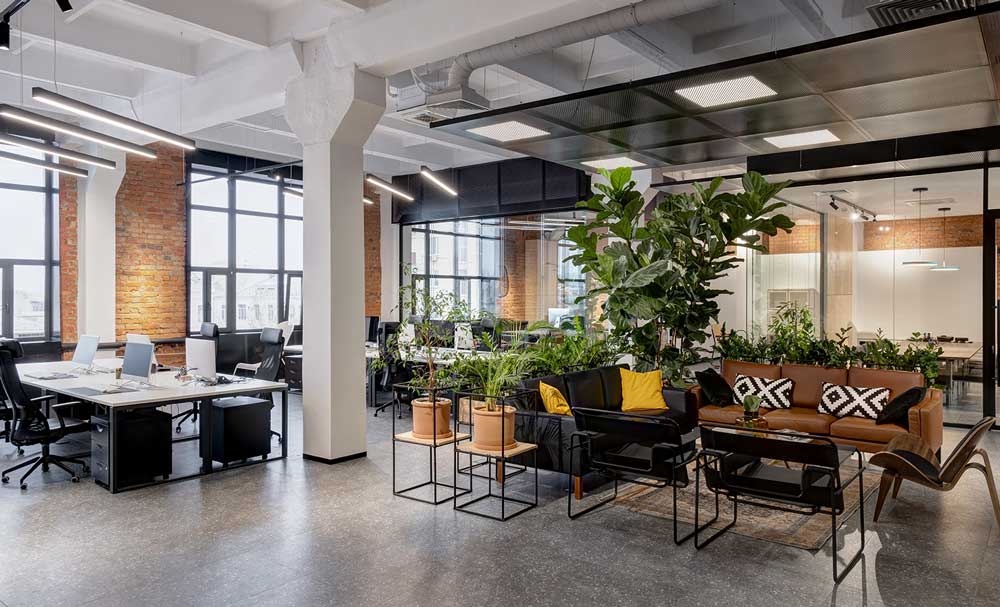 3. Encourage Your Team Members to Go Green
Involve your whole team on the path towards sustainability by providing flexible working opportunities. One way is to encourage remote working, which has gained popularity since the COVID-19 pandemic. Plenty of online jobs don't require employees to go to the office and sit at a desk, so it's easily adaptable. 
This is great for both employees and the environment since it provides a better work-life balance and reduces the number of cars on the road. And with fewer employees in the office, your company can cut down on costs like electricity and stocking resources. If you decide to go fully remote, you can eliminate office rent and save big. 
If there are times where your employees need to be in the office, then you can incentivise green transport options like public transport and carpooling to reduce carbon emissions. Trains and buses emit significantly less carbon than cars and reduce traffic congestion, too. There are many ways for businesses to provide public transport benefits like subsidised passes, which can be implemented through HR software.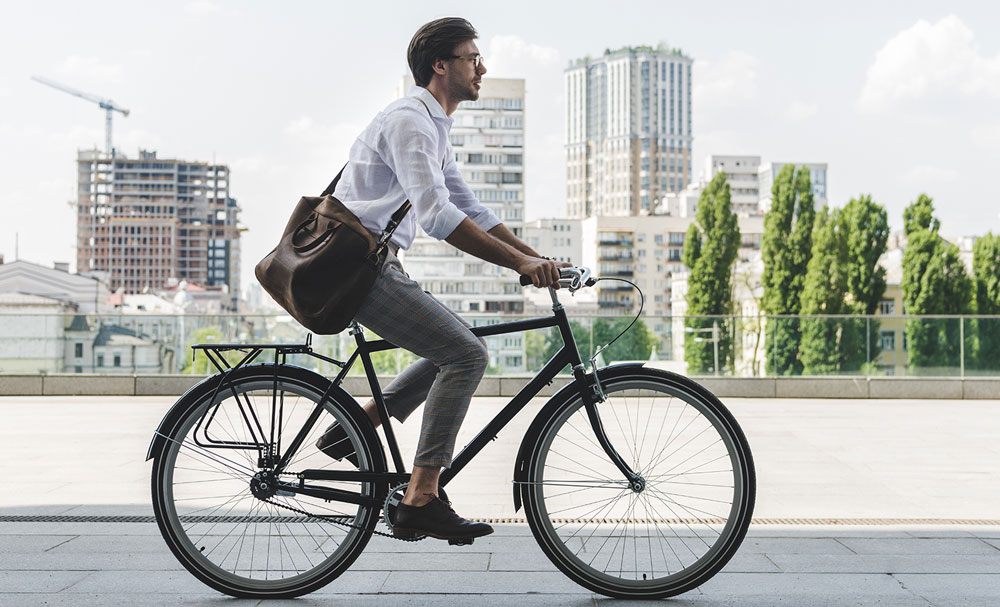 4. Become a Green Business and Make Contributions
Consumers are becoming increasingly aware of the environmental practices of the brands they choose. One way to demonstrate this is to obtain a sustainability certification for your products or business. These certifications verify your commitment to sustainable practices and provide a more eco-conscious image. Examples of this in New Zealand include AsureQuality, Eco Warranty and B Corporations. 
It's also possible to make active contributions that help save the environment by making charitable donations. You could promise to donate a certain percentage of sales to a charitable cause like planting trees or fundraising around your community to promotes sustainable practices.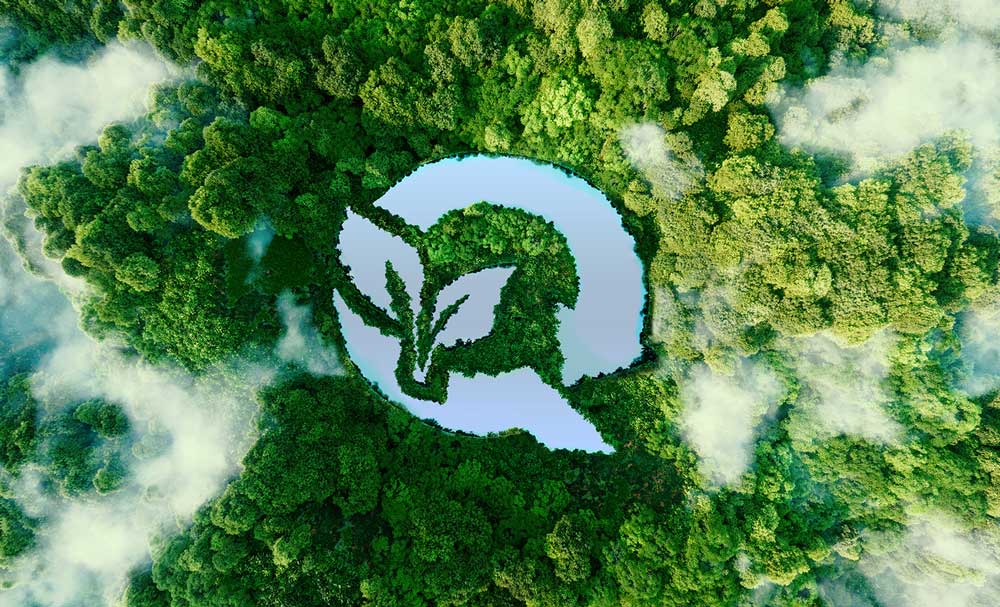 5. Reduce paperwork
It's no secret that paper consumption has a detrimental effect on the environment. You can reduce paperwork by cutting down on snail mail and using cloud storage solutions to store and share documents with team members. 

But a lesser-known method is to replace paper business cards with an NFC business card like the Qwerty Card. Instead of carrying hundreds of paper cards with you, you only need to carry one card that lets you share your life with one tap. It's also a great conversation opener and helps leave memorable impressions. If you want to increase your appeal while saving the environment, consider switching to Qwerty Cards.